It is amazing the things that have become possible since 3D printers have come into our lives. Take this amazing 24″ long Onix Pokemon that was created by Amphygory Design's.
Did you know that you can 3D print custom makeup at home? Mink is a 3D printer that mixes ink with cream, powder, or any other material need to create your own custom makeup.
The hardware itself is proprietary, but it uses the standard image editing software already on your computer to actually print. You can pick a color from any where — a website, a YouTube video, a photo you took — and then drop the hexcode for the color into Photoshop or even MS Paint. Fill a canvas with the color of your choice, hit print and wait just a few minutes while Minx mixes up a fresh batch of makeup just for you. Choi expects to launch Mink at around $300 and, while she didn't have a price handy, she expects pigments and substrates to be surprisingly cheap.
Also recently a Japanese man was arrested for suspicion of printing and possessing guns.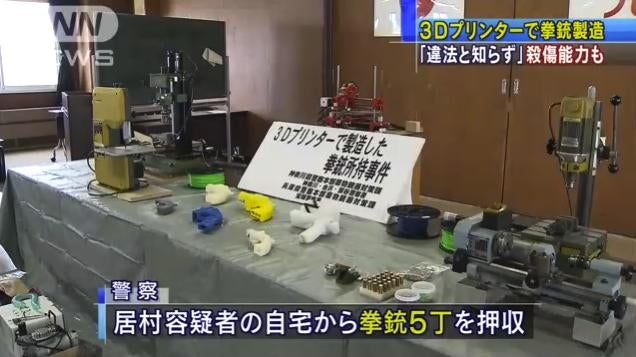 According to authorities, it was possible with two of the guns to pierce over ten pieces of plywood by firing rounds, and thus, the police deemed it was possible to use the guns to kill.

"I made them myself," Imura is quoted as saying, "but, I didn't know they were illegal."1

It is possible to own guns in Japan, but the country has incredibly strict firearms regulations. It's not clear whether others will be also arrested for printing guns, but we're pretty sure this wry Twitter user will evade the law with his printed "gun."
Source: